From OntologPSMW
.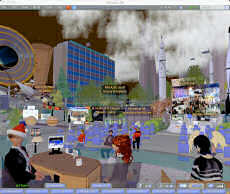 .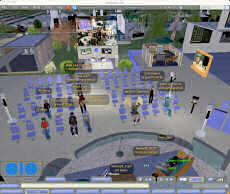 .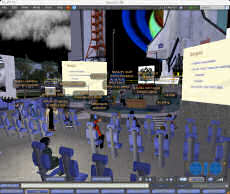 &nbsp&nbsp&nbsp&nbsp(1G)
This "
Ontology in Knowledge Management and Decision Support (OKMDS)
" mini-series is a collaboration between
NASA
,
Ontolog
and the (US) Federal Knowledge Management Working Group (
KMWG
) and is co-organized by a team of individuals from various related communities passionate about creating the opportunity for an inter-community, collaborative exploration of the intersection between Ontology, Knowledge Management and Decision Support, that could eventually lead us toward "Better Decision Making."
&nbsp&nbsp&nbsp&nbsp(1M1)
The mini-series will span a period of about six months (Nov-2007 to May-2008), during which we will be featuring Talks, Panel Discussions and Online Discourse on pertinent issues. We expect all the talks and panel discussion events to be offered in both 'real world' (augmented conference calls) and 'virtual world' (Second Life) settings.
&nbsp&nbsp&nbsp&nbsp(1M2)
Title: Making Better Strategic Decisions, by Asking If It Is Going To Get Better or Worse - the SOFI Method and the System to Implement it

&nbsp&nbsp&nbsp&nbsp(1O)
Simply ask "If It Is Going To Get Better or Worse", and then just go with the decision that would get things better for us! This almost seems intuitively obvious ... until we delve seriously into the issue, and start wondering:
&nbsp&nbsp&nbsp&nbsp(1P1)
Invited to join us will be a panel made up of some of the designers, researchers, implementers and advisors of the "State of the Future Index (SOFI)" methodology and system from the Millennium Project* team, which started working on this project since year 2000.
&nbsp&nbsp&nbsp&nbsp(1P12)
The SOFI team is on track to cast their R & D and Futures Research work into a collaborative open knowledge system. They are bringing to bear the people, the process and the technology to that job. They intend to harness some of the best legacies passed on to us, as well as state-of-the-art approaches in information management and technology, knowledge management, quantitative analysis, qualitative analysis, service oriented architecture, web 2.0, Delphi, RTDelphi, as well as semantic technologies. The use of ontologies and ontological engineering will be central to their approach in the next phase of the work, that will enable their tapping into virtual communities and disparate systems to come up with the collective intelligence to provide strategic decision support.
&nbsp&nbsp&nbsp&nbsp(1P13)
Come find out what they have done and how they plan to take this forward. Let us share what the team has learned so far, and discuss how some of that learning can be applied elsewhere.
&nbsp&nbsp&nbsp&nbsp(1P14)